Reedley Irrigation Keeps Your Water Flowing With Everything You Need in Our Retail Showroom
Local growers know about Reedley Irrigation's reputation for designing and installing complete ag irrigation systems. Today, however, many Central Valley homeowners have discovered our retail showroom, which stocks the best brand names in the industry!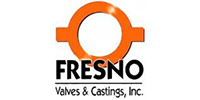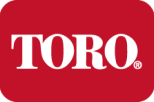 Netafim
Bowsmith Fanjets
Fresno Valves & Castings Inc.
Spears
Jain Irrigation
Bermad
Irritrol
Hunter
Toro
Christy's
Monterey Garden Products
Irrometer
Wiseconn
Irritec
Premium Plug
And other trusted brands
Tubing and Sprinklers
Rotors and Controllers
Valves, Gates, and Media Filters
Micro Irrigation Supplies
PVC Fittings
PVC Glue and Primer
Lawn and Garden Products
Concrete pipe, 3′ lengths
       8″ to 36″ diameter, optional riser style with valves
Common Sand
Plaster Sand
Silica Sand (media filter)
Rock
Bark
Planting Mix and Grass Seed